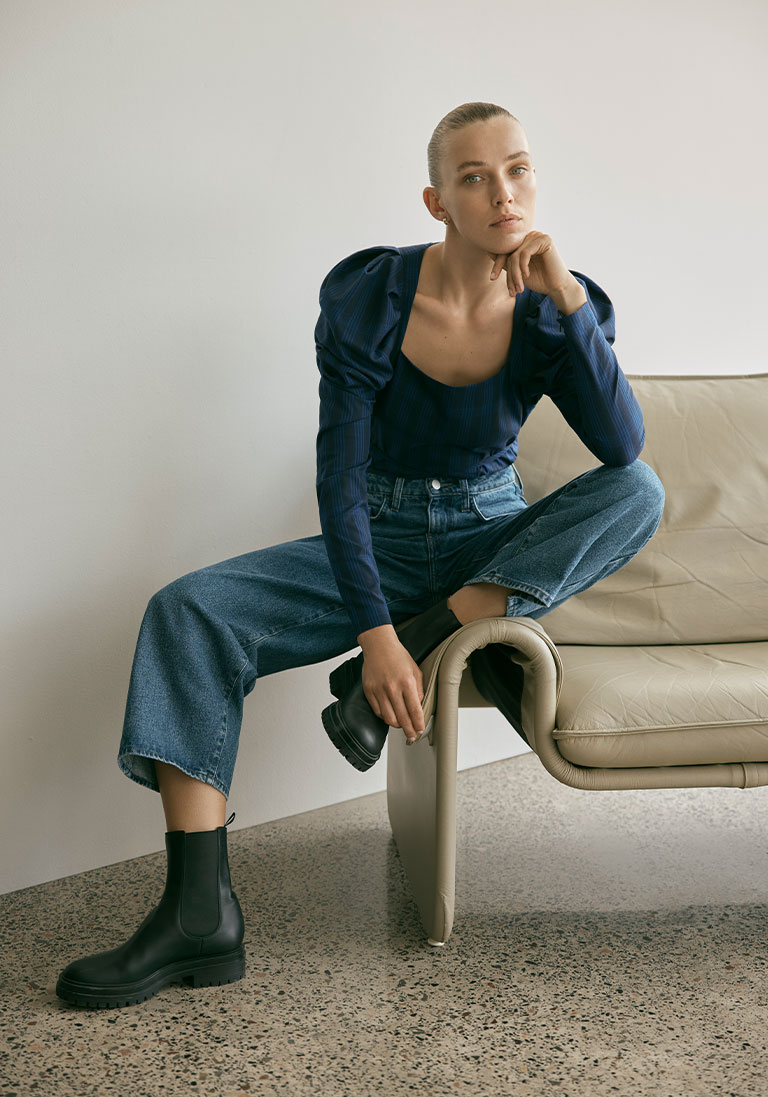 The Realism Top
Style Guide
Exuding femininity and elegance in a timeless check, the Realism Top is as statement as it is versatile.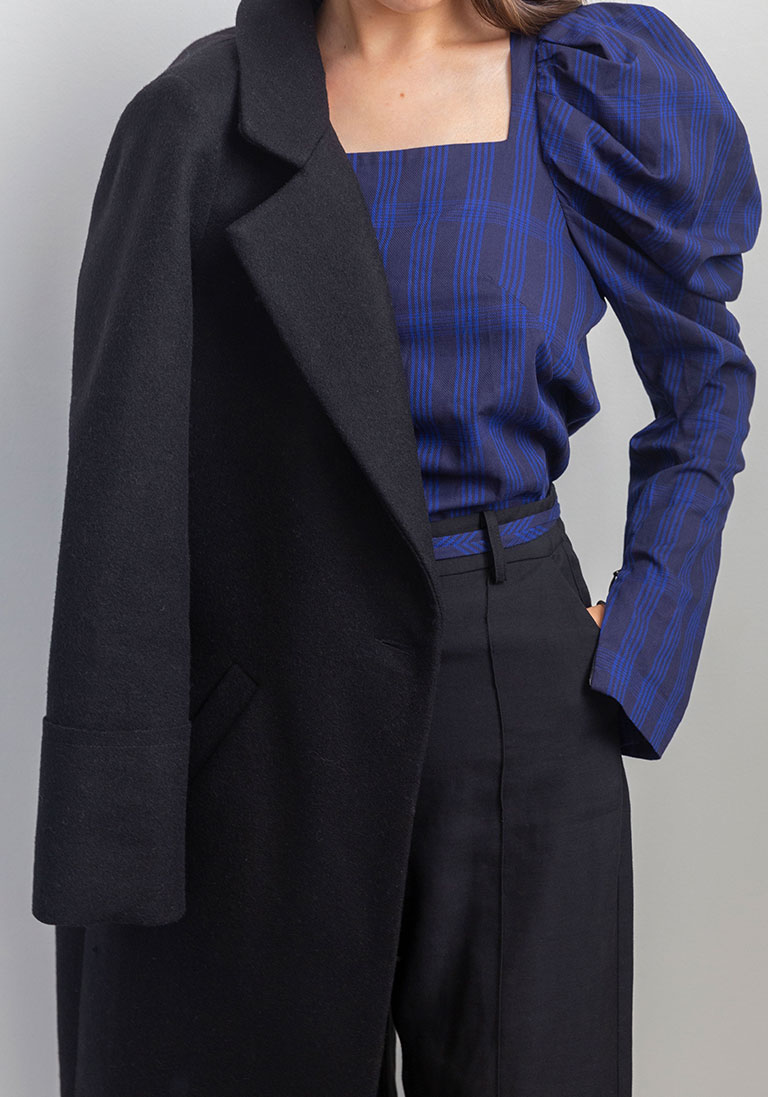 Style Guide
ELEVATED
Pair with core pieces and style the removable belt for subtle finesse.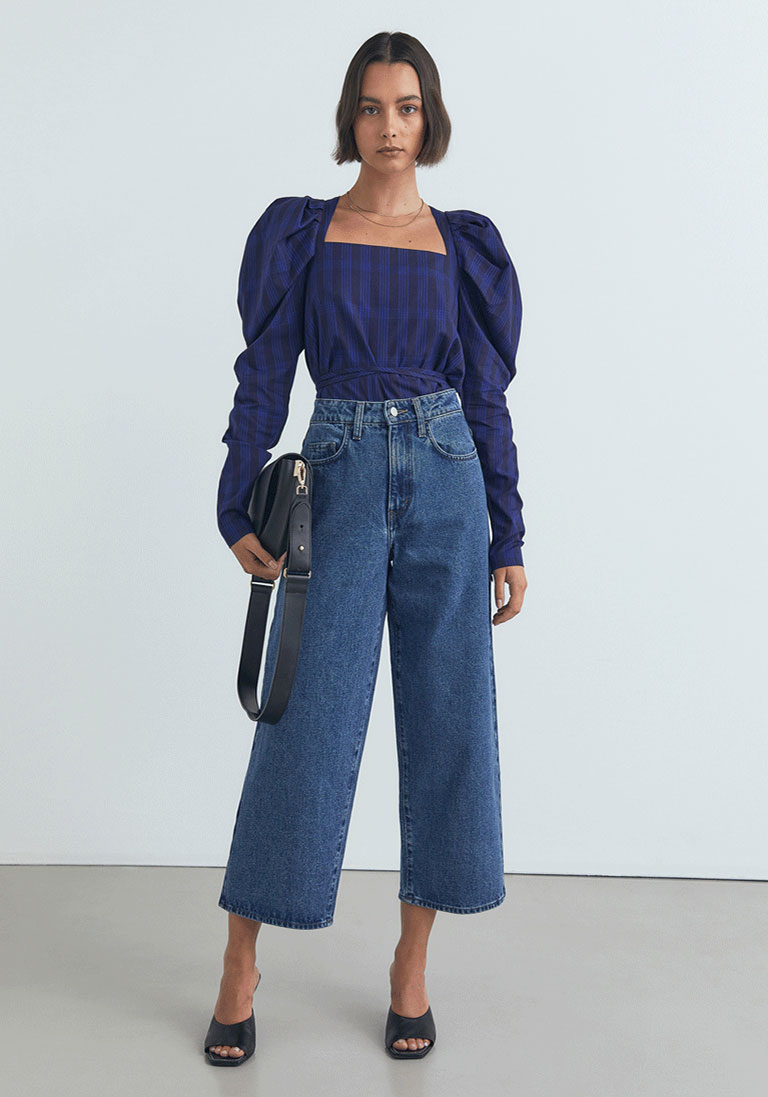 Style Guide
WITH DENIM
Effortlessly style with your favourite denim and add a heel to elevate.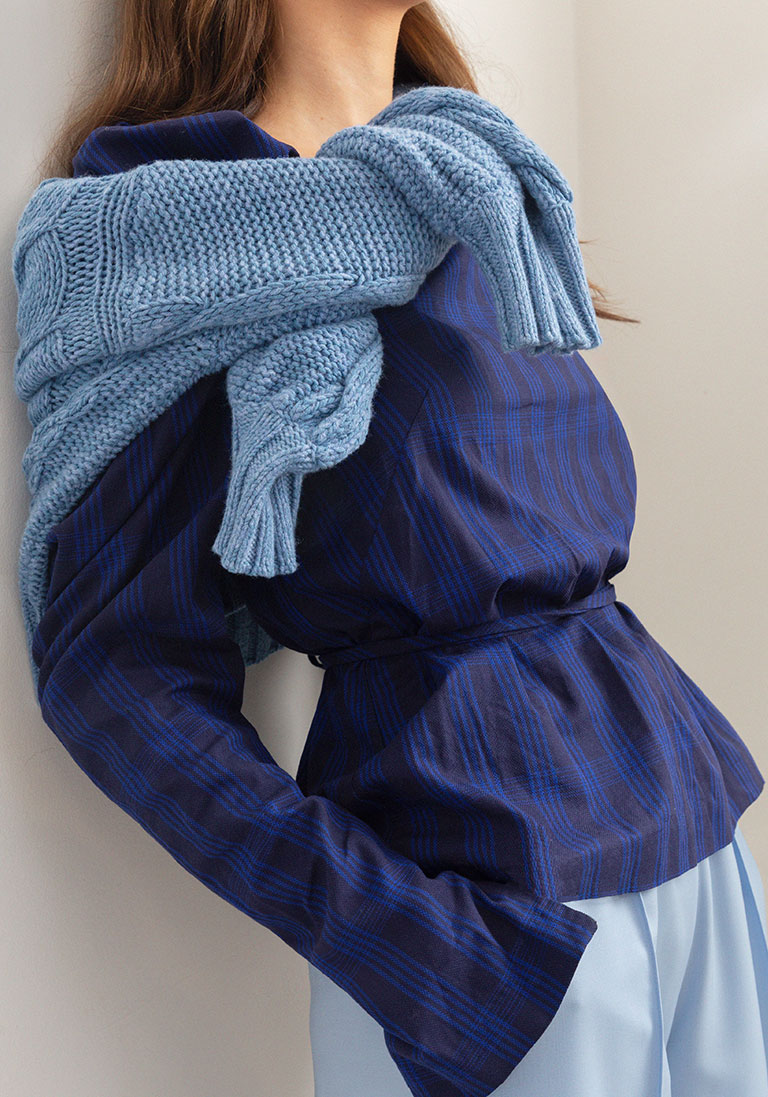 Style Guide
Relaxed Tones
Opt for pieces in varying blues and complete with a tonal knit for laid back luxury.