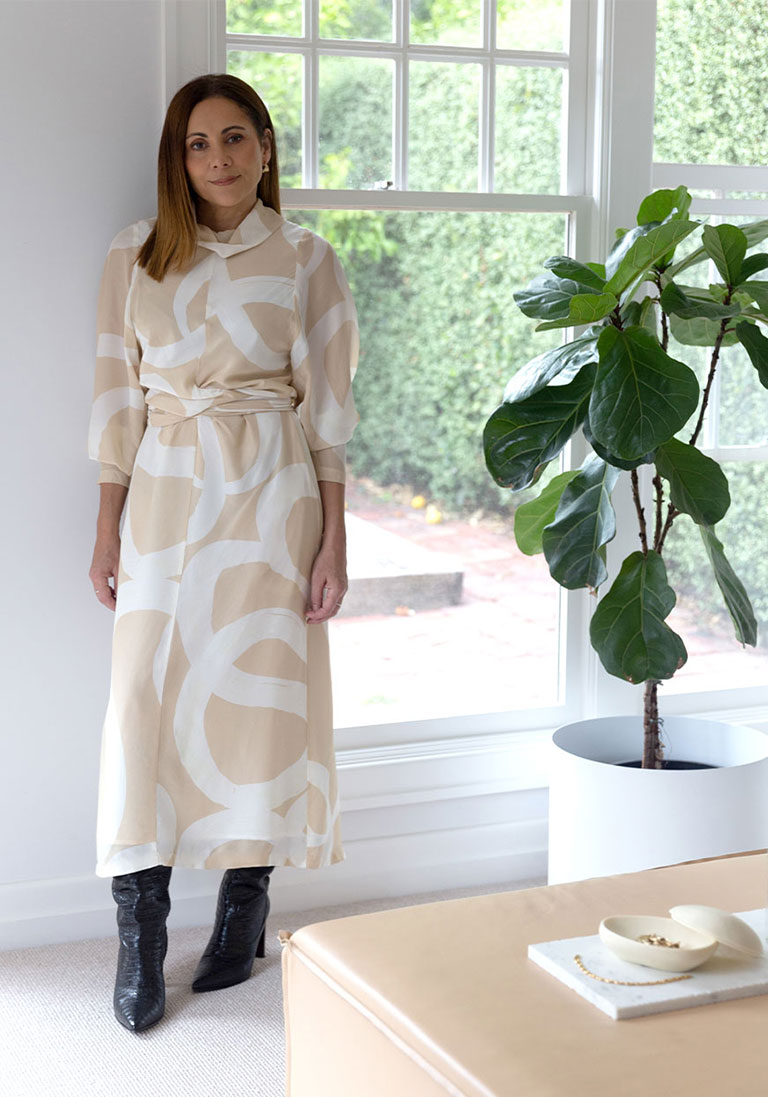 AUTUMN WITH
MARGIE WOODS
Creative Director and Founder Margie Woods, walks us through her home and favourite pieces for our Autumn 2022 collection.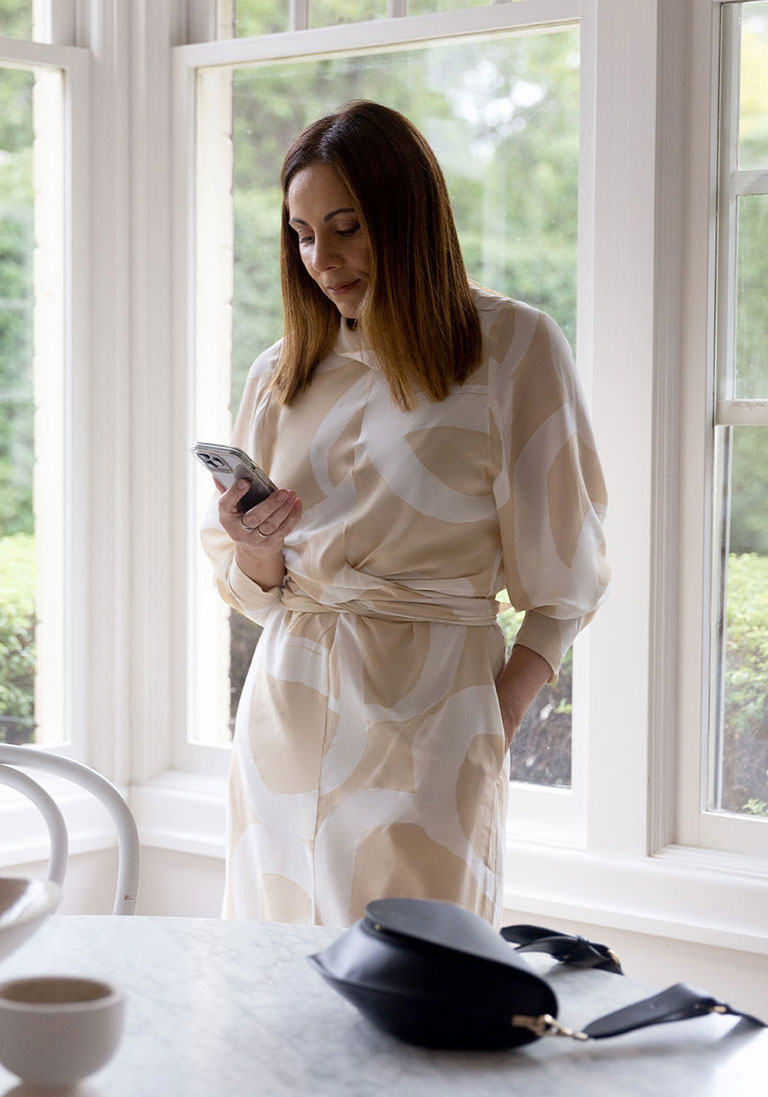 RETURN TO EVENTS
"Now, as we reemerge ready to celebrate and enjoy each other's company in style, dresses that feel instantly chic but non-constricting are key to our confidence."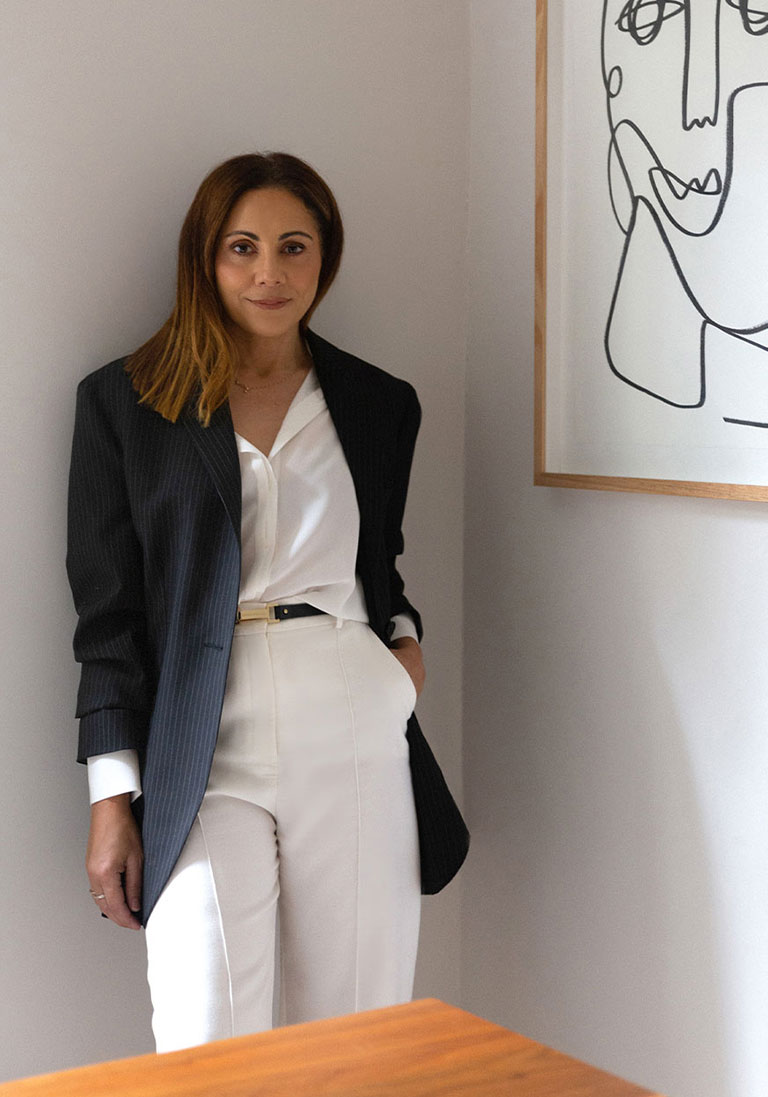 BACK TO THE OFFICE
"As I've transitioned back to the office, I've found myself naturally drawn to core pieces that have been the foundation of my wardrobe for years; A clean white shirt, tailored pants, and timeless accessories. I've introduced the Capulet Unisex Blazer to my wardrobe this season, a piece I have on high rotation already."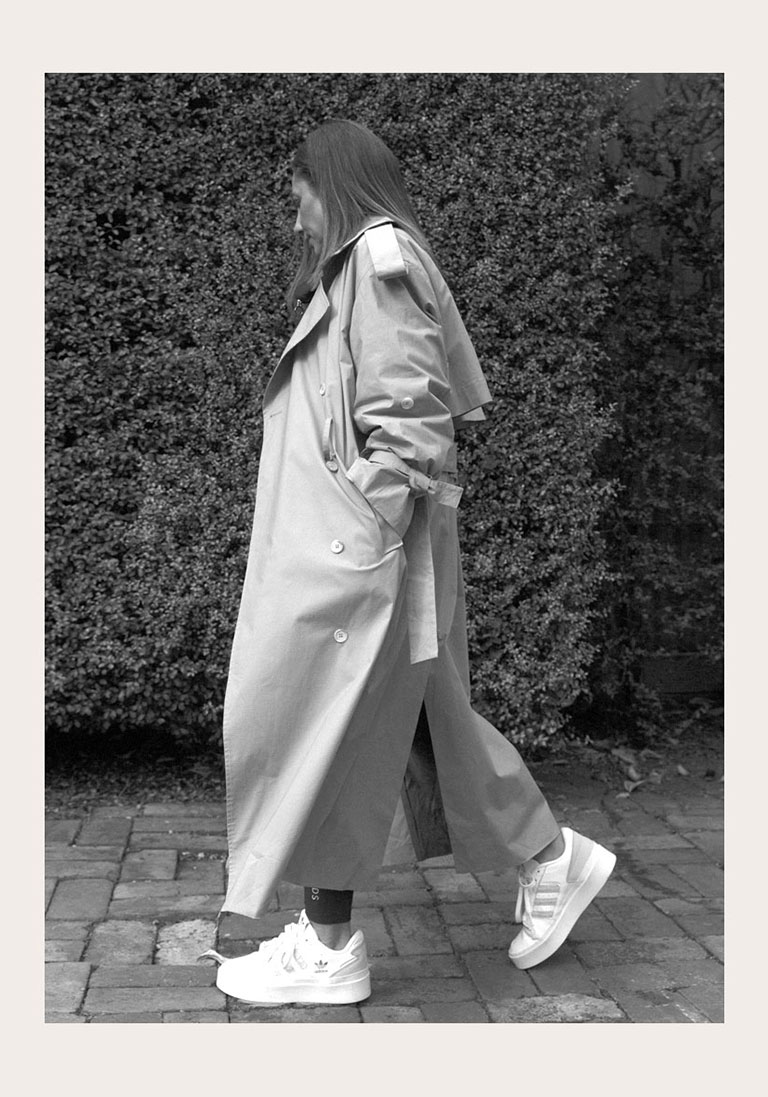 WEEKEND WARDROBE
"I'll admit that school pick-ups & weekends are still likely spent in athleisure as I ease back into the office. Although I find myself less inclined to resort to head-to-toe black, introducing autumnal tones and elevating these pairings with statement outerwear"