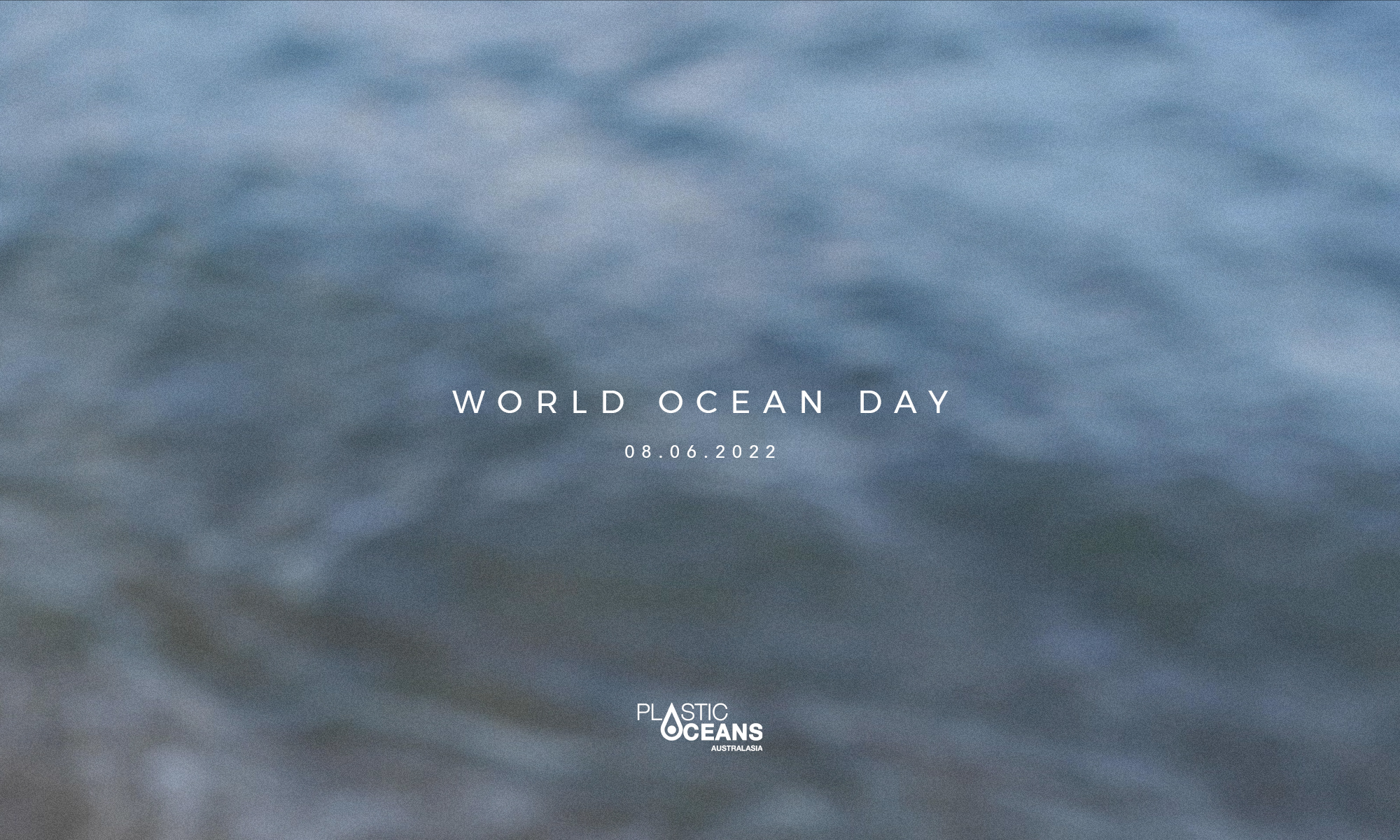 V&W PARTNERSHIPS
PLASTIC OCEANS AUSTRALASIA
In honour of World Ocean Day and our commitment to sustainability, Viktoria & Woods is proud to be partnering with Plastic Oceans Australasia Ltd, a not-for-profit organisation addressing the root cause of single-use plastic consumption and its impact on this vital ecosystem.
Working with community groups, businesses, government and individuals, Plastic Oceans Australasia offers scientifically endorsed professional programs that inspire people to reduce their plastic footprint and encourage others to live sustainably.
To educate and empower our team, we will be holding a screening at our head office of 'A Plastic Ocean', a documentary exploring the fragile state of our oceans and uncovering alarming truths about the consequences of our disposable lifestyle.
This year Viktoria & Woods is also donating a portion of our sales on World Ocean Day to Plastic Oceans Australasia. These funds will be allocated to further scientific research projects, including assisting Macquarie University to research the effects of microplastics in two popular commercially eaten fish found in Sydney Harbour and the implications on the health of the fish and the humans ingesting them.
Later this year, Viktoria & Woods will introduce over 60,000 Arch & Hook Blue Wave® hangers in our boutiques. These hangers are made from 100% upcycled marine waste, ocean-bound and post-consumer plastic and are 100% recyclable. In making this switch, Viktoria & Woods is helping to break the fashion industry's cycle of relying on low-grade virgin plastics by preventing an additional 3,300kg of virgin polystyrene from ever being created simply by choosing to use recycled material. We look forward to sharing further details of this exciting project soon.

We sat down with the Executive Director of Plastic Oceans Australasia, Ricki Hersburgh to discuss the importance of caring for our oceans and why she's dedicated her career to changing the world's attitude towards plastics.
Ricki is a dynamic executive manager with over 25 years' experience in environmental sustainability, waste resource management and the not-for-profit sector. An avid ocean lover, Ricki is passionate to imbue generational change to ensure our blue planet can endure the ongoing impact of human activity on aquatic life.
RICKI HERSBURGH
Executive Director | Plastic Oceans Australasia

With over 25 years of experience in environmental sustainability, please tell us about the important work you do to reduce the negative impact of human activity on oceans and aquatic life.

Plastic use in Australia is projected to double by 2040, and with 130,000 tonnes already making its way into the marine environment in Australia, every win is important. The battle to reduce the amount of plastic in our ocean is about changing perception. It is about building awareness around how people think about plastic, and how they consume it – and this is our mission.

It is so inspiring to hear that your father began one of the first plastic recycling plants in Victoria. Please tell us about your experience growing up in a family so passionate about the environment and trailblazing for generational change.

I believe my father was ahead of his time; he was a pioneer who wanted to help clean up Australia. He was a visionary who identified a clear problem with textile waste and microplastics – despite it not being a topic of concern for the industry at the time. Growing up, I worked with my family in the factory – I remember helping to sort the plastic. This was initially not that great as I was young and at that time, it was difficult because people did not understand, or see plastic waste as a problem. It was an unpopular topic to share with others and considered to be of no consequence. Looking back though, I am grateful to have been exposed to this issue as it changed my life forever.
What have been some of your most rewarding experiences and projects to date?
I think it is positive outcomes from the delivery of our international education programs; these programs help transform and change the behaviour of people, especially the younger generation. Seeing children change their communities is heartfelt and reminds me that everyday what we do matters. I am proud of POA's UNESCO approved Oceans in Motion Film Competition, World Ocean Day and Picnics Unwrapped community campaigns - these activities resonate and help drive change. Lastly, helping support student interns and volunteers to realise their dreams and goals has been incredibly rewarding, even during COVID restrictions.
The ocean is such a significant inspiration for our brand. As a fellow ocean lover, please tell us what the ocean means to you?
Our ocean, lakes and rivers are the cradle of life, but are seriously compromised by pollution on a global scale. As an avid marine and nature enthusiast, some of my most wonderful memories to date have been underwater. Most recently, I visited the Galapagos Islands, a 'melting pot' of marine species and a unique living museum that showcases evolution and clearly one of the great wonders of the world. I've had the privilege to experience life in the ocean and know how essential our blue planet is for global survival.