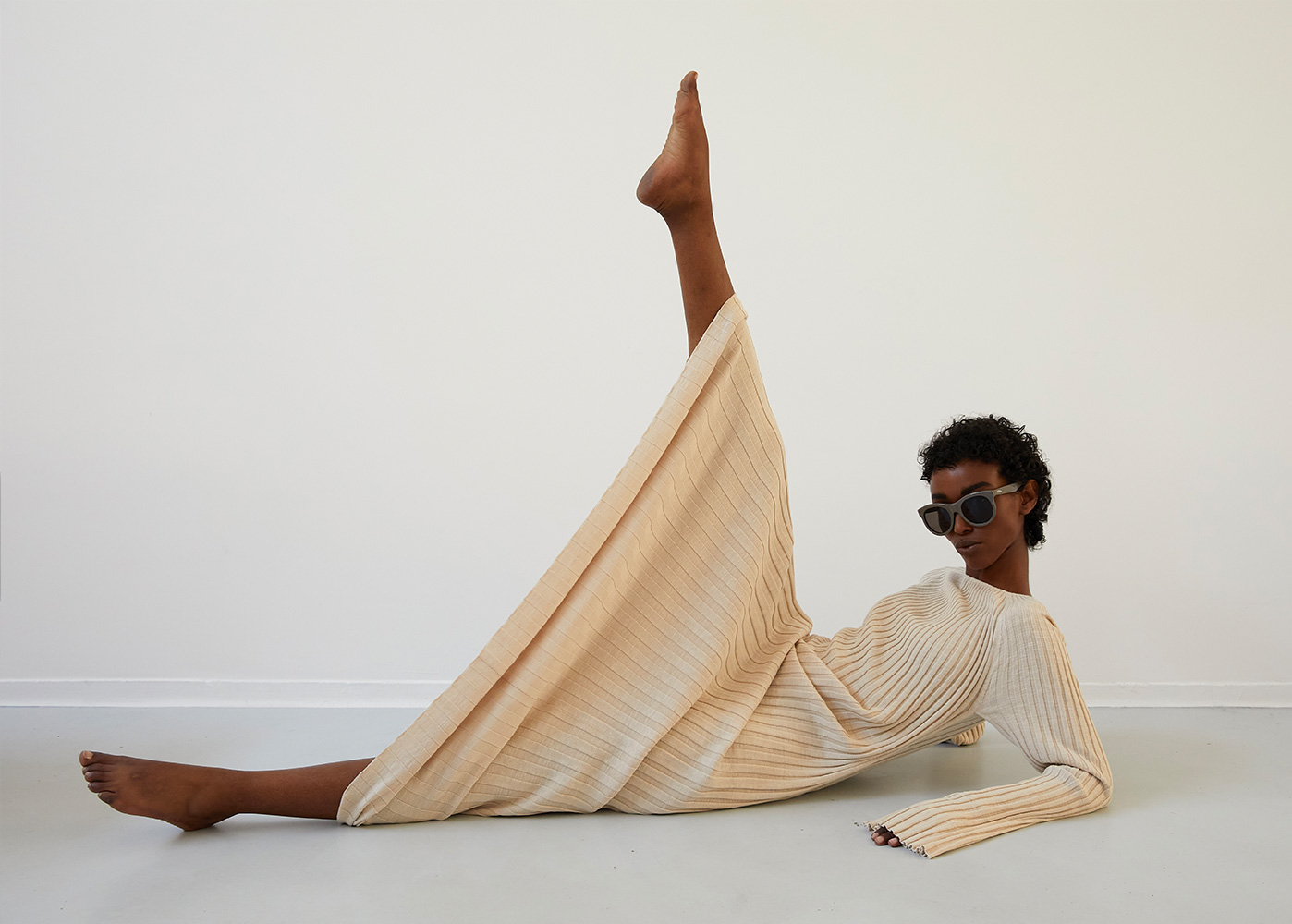 V&W PORTRAIT
LINDA TOL, TOL EYEWEAR
Meet the woman behind the Amsterdam based brand TOL eyewear. Founder and creative Linda Tol reflects on her personal style, inspiration and approach to delievering hand crafted, contemporary eyewear designs.
Linda's work is carefully considered and her diverse career trajectory has allowed her to seamlessly blend her creative talents. Linda speaks to her career path that lead TOL eyewear to becoming an innovative yet classic brand.
You have had an inspiring career in Fashion, working across Publicity, Buying, Styling sectors & now designing your own label. Can you tell us about your journey and biggest highlight to date?
Before I started blogging I worked in fashion PR. Starting a blog was the perfect way for me to share my style, love, passion and inspiration for beauty and fashion. During my time in fashion PR, many stylists and journalists supported me in doing something that fit in with my personal style.
After three years working for the PR firm, I decided to start my own company and LindaTol was born.
The reason why I loved working in PR was because it's such a diverse industry and the days were never predictable. PR has so many facets: writing, content planning, content marketing and even a bit of event planning. I was charge of the showroom and learnt a lot about styling.
After I decided to quit my PR job I started working as a buyer for a small concept store in Amsterdam. I loved the doing the research for new brands.
When I moved to Milan I signed with Next and began working for Glamour Italia. After that everything changed bringing many career highlights. I started working fulltime as a digital talent, content creator and brand consultant.
How was Tol Eyewear born? Where do you find your daily inspiration as a designer?
TOL eyewear is an Amsterdam based design studio with an international approach to eyewear and fashion that is overseen and embodied by founders and creatives, myself and Marieke Meulendijks.
All our work derives from a deep interest in fashion, contemporary art, interior, architecture and people. Above all, every story and every project begins with the creation of a new emotion.
The brand's mission is to reach a fusion between creativity, technical innovation and traditional craftsmanship. This allows us to offer eyewear characterised by high quality materials and the typical excellence of Italian manufacturing.
This combination of innovation and tradition is the principle that inspires me and Marieke to create and design for TOL.
Frame-01 consists of 5 of our favorite iconic frames. Marieke and I came up with the idea about 1.5 years ago. I own about 150 pairs of sunglasses and I always ended up wearing the same pair.
The idea behind TOL Eyewear is to invest in a timeless pair of sunglasses. A pair of sunglasses that you can buy and wear everyday, for many years. We missed timeless & classic shades in the market.
We proposed the project to the Italian factory who produces TOL Eyewear. They believed in the project from the very beginning. After that trip to Italy we decided to go for it and TOL eyewear was born.
You founded your label alongside designer Marieke Meulendijks, can you tell us more about your relationship history?
I know Marieke from her brand Les Coyotes des Paris. I'm a big fan of the brand. She reached out to me from the very beginning.
I started wearing and supporting the brand and we kept in touch. I reached out to her with the idea to design sunglasses. She was immediately enthusiastic.
Congratulations on your new born Louie! There is usually a natural shift in the wardrobe of new mums, has your wardrobe evolved since entering motherhood, or do you have a vision on how your style may change?
Thank you! I'm loving dressing up again. I was really looking forward to wearing my normal clothes again during the last months of my pregnancy. I try to make an effort even if we just go outside for a stroll. It was hard to wear trousers the last weeks of my pregnancy.
I really missed my wardrobe, since I love wearing jeans and trousers. I ended up wearing my boyfriends jeans but it was not the same, so I'm happy I'm almost back in shape again.
Overall, my style didn't really change. But now I'm making more of an effort. I guess that's because I really missed my wardrobe.
TOL Eyewear is inspired by the combination of tradition & innovation, is this reflected in your own approach to fashion and styling?
Yes, I think TOL eyewear is reflected in my style and personality. Style is all about personality; it's an expression of your individuality, so if you don't feel comfortable in what you're wearing, then it won't feel authentic.
My style is quite diverse, but it's always recognizably me. I love to mix and match different styles, from vintage and high street brands to luxury fashion houses.
I find inspiration from everywhere. I love to browse through instagram and pinterest. I love to watch street style online. I find inspiration in fashion shoots in magazine from both commercial and niche independent publications. Daily life, music, art and movies also inspire me.
However, I gain most of my inspiration from my travels and adventures around the world because I let my mind be free. Different cultures, different cities, different people are all so inspiring.
Where do you see yourself in five years?
I hope TOL eyewear will become a successful international brand. We are just at the beginning. I am really excited about this journey.
Ironically, you are from Amsterdam, and our latest collection has been inspired by a Dutch trend known as, Niksen, which is all about doing absolutely nothing as a way of relaxation and wellness. We love the idea that this simple idea can help with creativity and rest. Is this something you practice or any of your friends?
I love that the collection is inspired by this Dutch trend. I think 2020 is a great example of this trend. I believe we have all become more creative during the pandemic. We actually had time to think, time to relax and time to open our minds, instead of running around.
Tell us about the styles you have chosen from our latest Resort 21 collection. Why did you choose these styles and how will you wear them?
I selected two styles that fit my style really well. I love suits. I love blazers. I love to wear them oversized. I will definitely be wearing the suit with an oversized white button down shirt and a pair of flat sandals. I plan to style the oversized black trousers with a pair of sturdy boots and a chunky knit.