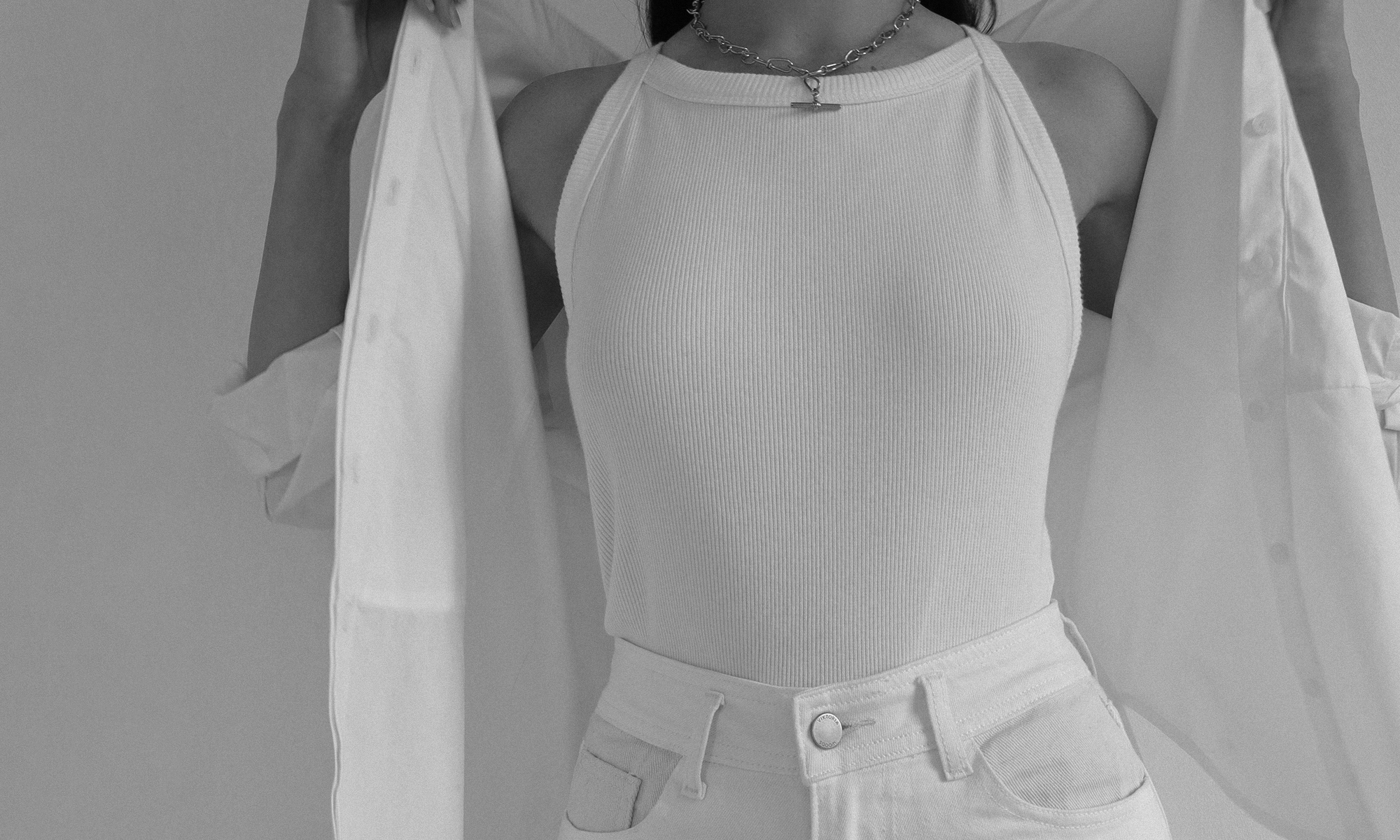 2x2 COTTON RIB
V&W FABRICATION
We first developed our signature 2x2 cotton rib fabrication with our local makers nearly 10 years ago.
V&W Founder and Creative Director Margie Woods sought to create a certified eco-friendly fabric that was breathable and was easy to wear and care for. It has since become a core fabrication of our V&W collections for all seasons.
Our 2x2 organic cotton rib is proudly knitted in Melbourne using GOTS certified cotton yarn. The Global Organic Textile Standard (GOTS) enforces strict textile, environmental and social practices to ensure organic fibres meet global standards.
Our design & production team has continued to evole this fabrication over the years to evolve its eco-friendly prodcution processes and wearabiliity. Depending on the garment, we sometimes choose to blend our cotton rib with 3% elastane to maintain the garment's shape, recovery and longevity.
Creating enduring designs is one of our key values and sustainability commitments, hence the importance of ensuring our fabrications offer the durability to wear for years to come.
Our signature 2x2 cotton rib is currently used for all seasons in our tees, long sleeve tops, dresses and skirts. Each a pared-back piece designed for versatile styling.
Garment Care
Cold wash
Shake out when wet to minimise creases and return garment shape
Line dry or lie flat