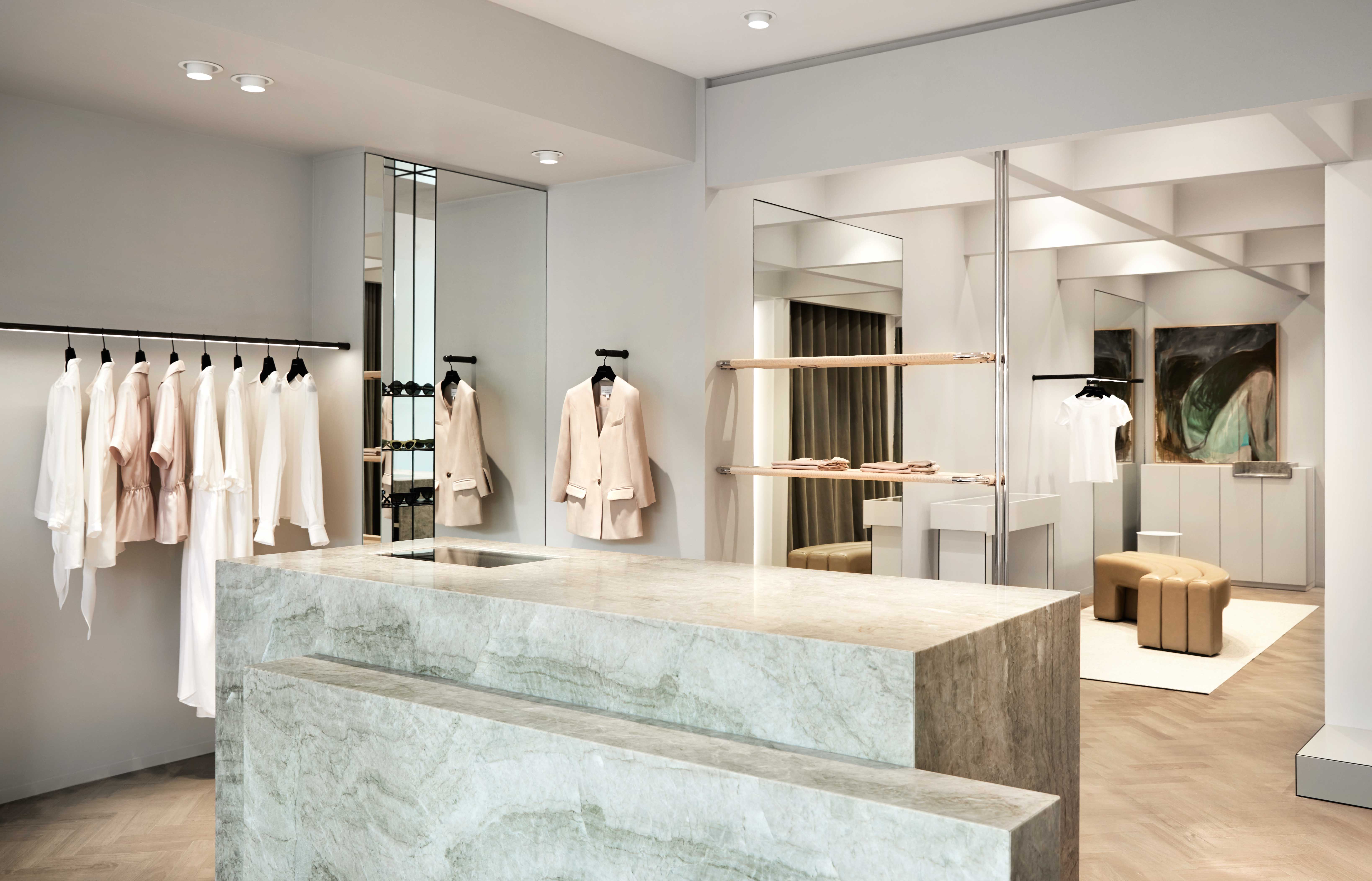 V&W BOUTIQUES
Introducing Mosman
Our new Mosman boutique embodies the Viktoria & Woods' minimal, honest, casual and modern brand ethos.
Inspired by architectural gallery spaces, the boutique was designed in collaboration with Design By Golden's co-directors Alicia McKimm and Kylie Dorotic.


"Angular lines and curved fluidity are highlighted throughout with a variation in textural elements," said Alicia.
"Stone, wool and jute come together to evoke an understated sophistication that we felt was quintessentially Sydney".
We collaborated with local artists to create bespoke design elements for the boutique using recycled materials, natural stone and quartz accents.
"Our refine detail and material palette were to mimick the relaxed movement of Viktoria & Woods' luxurious yet sustainable textiles and precise tailoring", said Kylie Dorotic.
Our new boutique in Sydney's coveted Mosman offers an elevated retail experience, showcasing the complete Viktoria & Woods collection, including Sophie Ceramics handcrafted vessels.