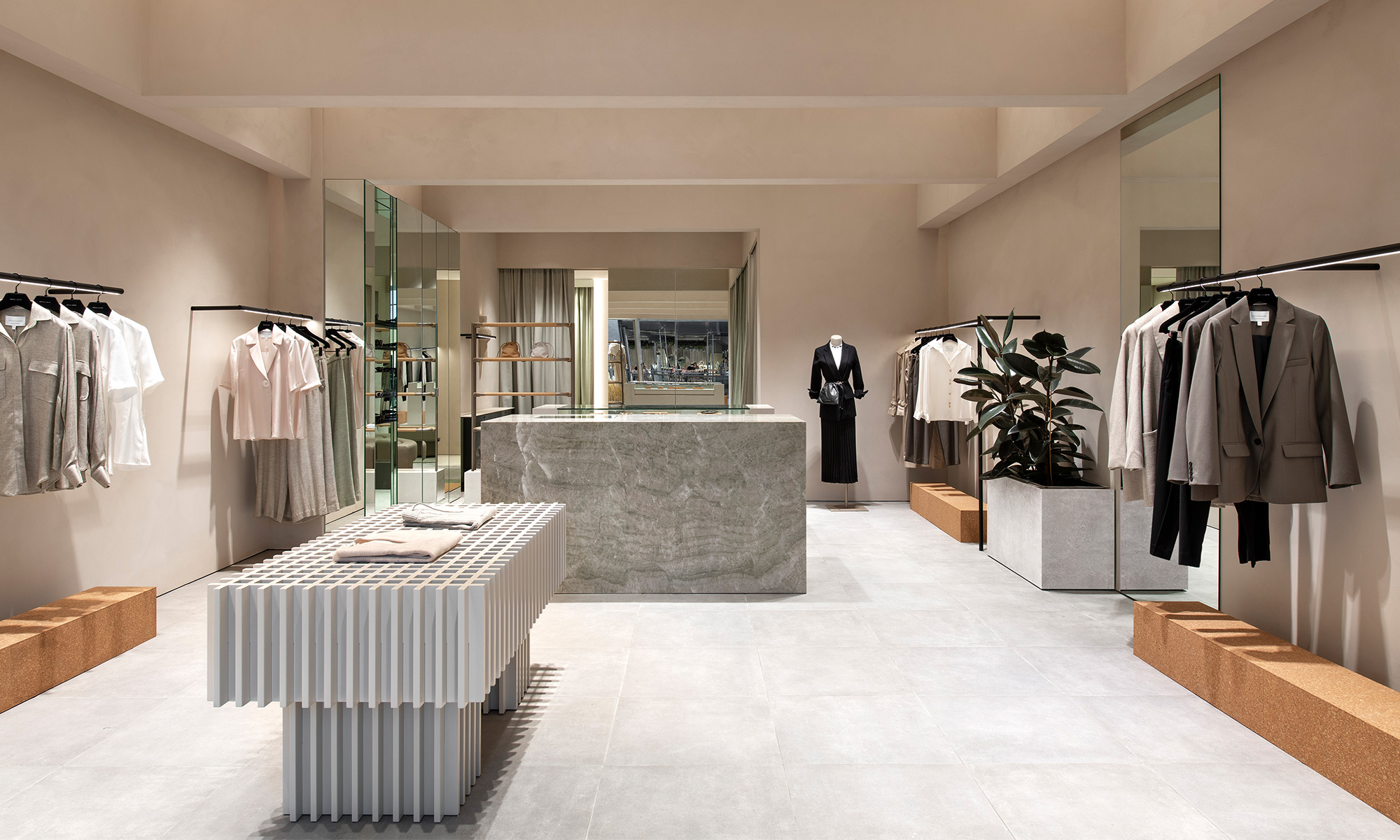 BOUTIQUES
V&W DONCASTER
Our new Doncaster boutique is the second collaboration with Design By Golden.
The Melbourne-based design duo, Alicia McKimm and Kylie Dorotic, worked with Margie Woods to create a modern and minimal space to reflect our curated and effortless Viktoria & Woods collections.
"Geometric forms of the square and rectangle largely define the space. Coupled with more fluid shapes, the two convey a spatial harmony." - Kylie
Generous high ceilings allowed us to create a powerful architectural ceiling grid. This beam structure has a strong symmetry down the length of the store creating an unexpected design feature.
The focal point for the store is a bespoke table crafted by a local artist that mimics a more intimate version of the architecurally inspired ceiling grid. Again the rectangular repetition allows a natural flow throughout the space.
Other design features include the central marble counter, vegan leather arc ottoman and cork plinths.
"The boutique concept was inspired by an honest, minimal and natural approach where all materials combine to create modern textural interest." - Margie
The cork plinths under the hanging space are a custom creation from the Design by Golden team and add a warm texture to the environment. Cork was chosen as a feature material due to its renewable and biodegradable properties, combined with its sustainable growth and harvesting practices.
The sculptural yet functional feature wall light is designed by Sydney-based artist Olivia Bossy. The handcrafted lighting adds warmth and softness to the styling suites, creating an inviting space for customers to enjoy their V&W styling experience.
Sustainably made handwoven stools in each styling suite add texture without weight. The 'Wiggle Table' stools, created by Worn Store in Bryon Bay, are crafted from natural, non-chemically treated materials sourced from sustainably farmed plantations.
The boutique has a feeling of space whilst maintaining an intimate feel for a relaxed yet elevated shopping experience.
"Our V&W Doncaster boutique has been designed with longevity in mind, using sustainable textiles and supporting local artisans." - Margie
V&W DONCASTER
Level 1, Westfield Doncaster Shopping Centre
619 Doncaster Road, Doncaster, Victoria