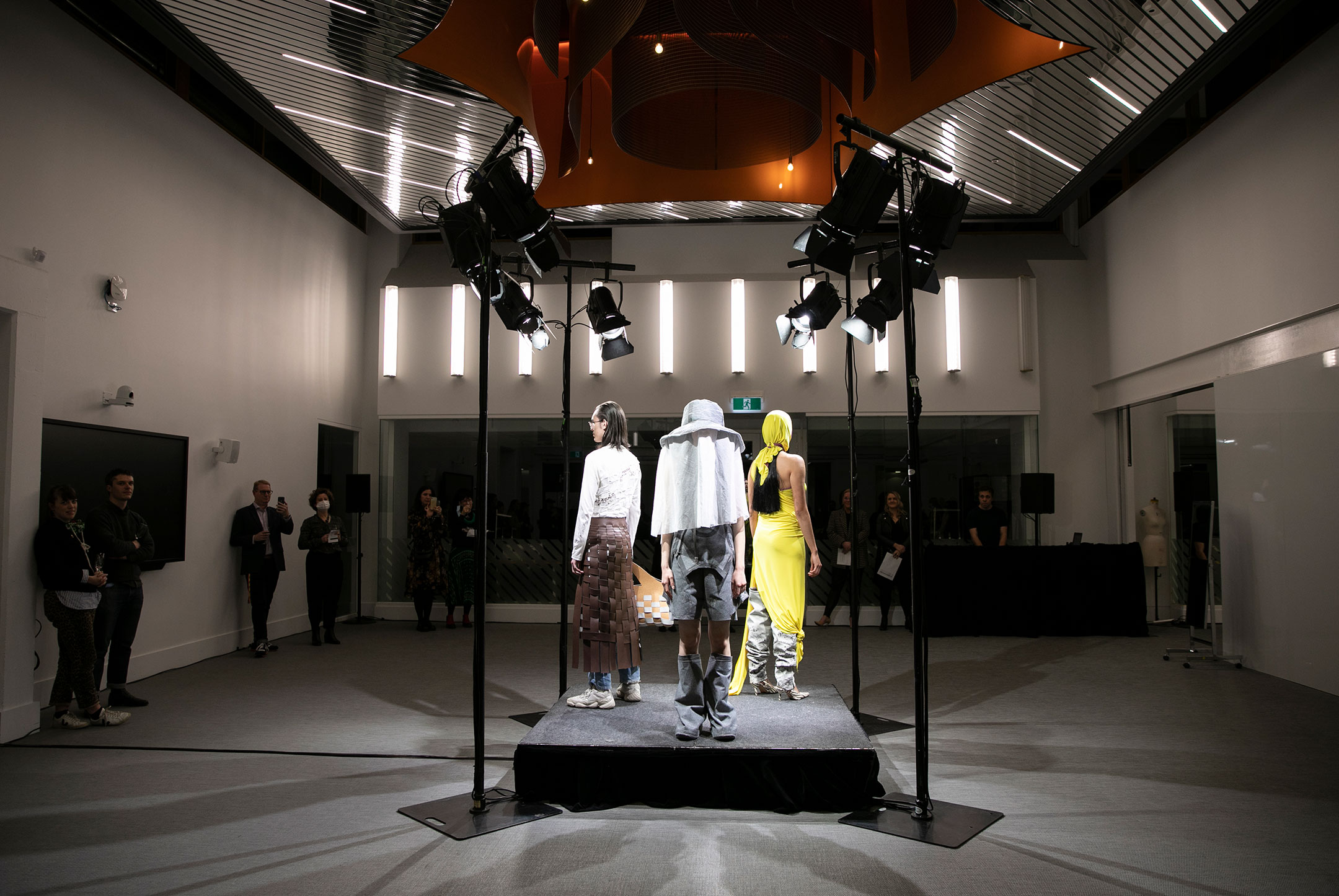 MAZDA DESIGN DRIVEN
V&W X RMIT
Mazda Australia recently launched Design Driven, a sustainability-led design challenge integrated into RMIT School of Fashion and Textiles' curriculum, overseen by V&W founder & creative director, Margie Woods.
Celebrating the arrival of Mazda's first-ever MX-30 model, the challenge saw students inspired by design techniques and fabrics utilised in the MX-30. Materials such as vegan leather, heritage cork, and repurposed plastic waste was used throughout the challenge, with RMIT Fashion Design students creating pieces that are innovative and sustainable whilst being fashion-forward.
"Creating a conscious brand has always been at the heart of Viktoria & Woods, so I am thrilled to be able to work with up-and-coming designers to show them how sustainability is accessible and able to remain fashionable."
– MARGIE WOODS
With sustainability being an intrinsic part of the V&W brand, Margie mentored each student throughout the challenge, imparting knowledge from her journey of creating Viktoria & Woods and championing everlasting, sustainable products.
Watch the full episodes below:
Agency: Alt/Shift
Creative Director: Anna Fullerton
Agency Producer: Genevieve O'Shea
Production Company: Wildebeest
Director: Jarred Osborn
Producer: Josie Bynes
Partners: Mazda Australia, RMIT University & RMIT Advanced Fashion Studios, Viktoria & Woods and Margie Woods