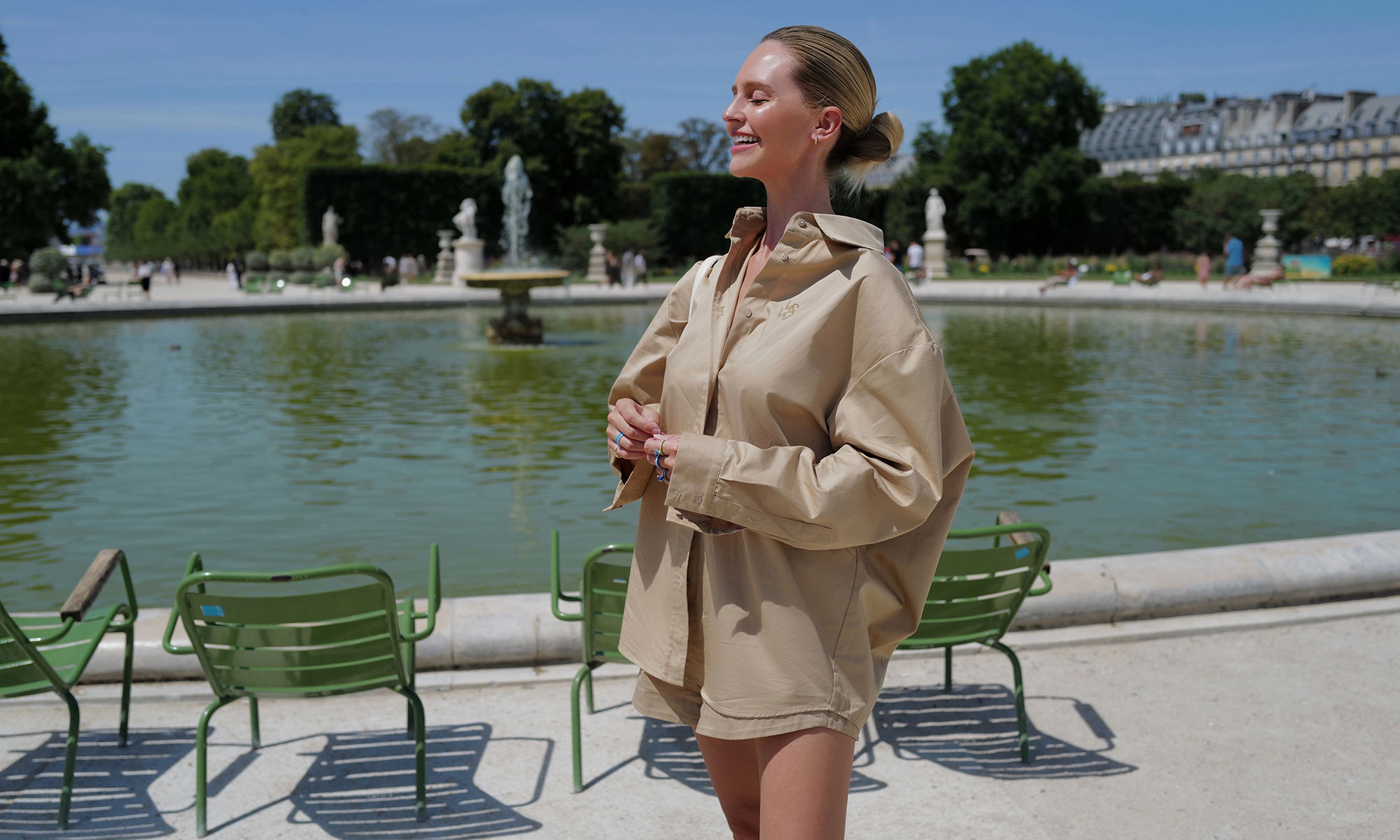 V&W TRAVEL
PARIS WITH SAASHA BURNS
Escape to Paris with influencer, mother and V&W Woman, Saasha Burns as she explores the culture and grandness of this timeless European city.
Saasha shares moments of her travels as she wanders through Musée de l'Orangerie and luncheons at iconic Parisian restaurant Loulou. She wears pieces from our V&W Travel capsule.
Taking a curated approach to her travel wardrobe, Saasha styles the Unisex Oxidant Shirt and Youth Short in sahara. Once the cooler evening approaches, she transitions into the Tournament Pant. Each piece is purposefully rendered in lightweight and breathable cotton designed to match harmoniously together in your packing list and take you from city to sand, sightseeing to dinner.
Saasha completes her outfit with the Leon Loafer in bone for a travel companion offering style and comfort.
Saasha wears the Unisex Oxidant Shirt in size 3, Youth Short in size 1 & Tournament Pant in size 1.