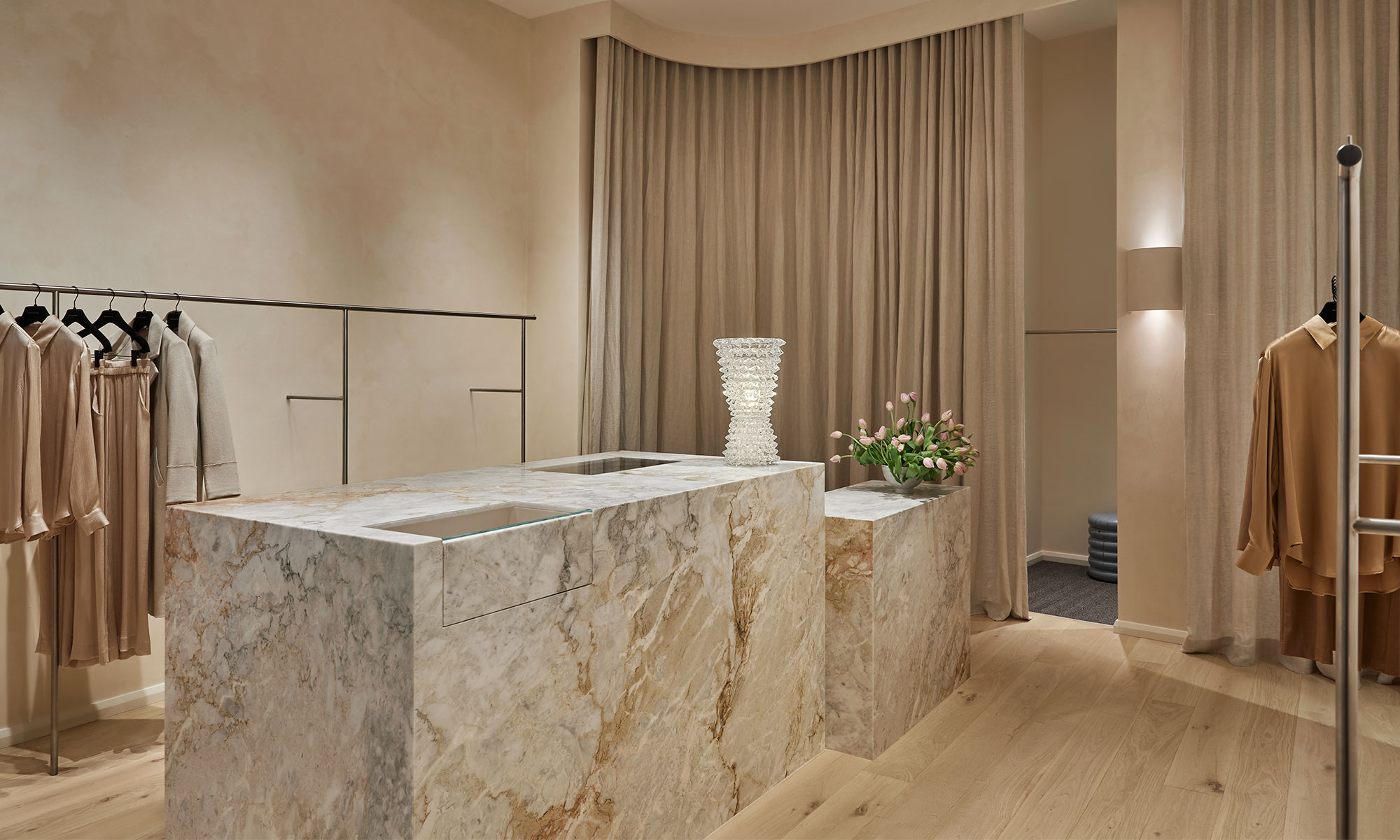 BOUTIQUES
V&W THE STRAND
Viktoria & Woods is pleased to announce the opening of its newest retail boutique housed in Sydney's historic Strand Arcade building.

Founder and Creative Director Margie Woods is thrilled to further expand the Viktoria & Woods retail presence in New South Wales.
"We are delighted to extend the V&W offering to our NSW clientele with a new brand experience at The Strand Arcade. Our latest collaboration with Interior Designer Annabel Kerr remains true to our sustainable philosophy and embraces the heritage-listed aura of the Victorian-style structure."
- Margie Woods | Founder & Creative Director
Viktoria & Woods' commitment to the environment and social responsibility remains front of mind, determined to retain as many original fixtures as possible to promote circularity & reduce waste. Including the preserved mirrors in the fitting rooms and on the shop floor.  
We have proudly sourced considered wooden furniture from artisan Zachary Frankel, who hand turns local, naturally fallen cypress trees to create artful pieces in Melbourne, Australia. Our feature Murano lamp embraces circularity through its vintage nature; individually blown and handcrafted in Italy in the 1960s.
Annabel further explores the design concept of the project.

"The Strand Arcade boutique reflects Viktoria & Woods' pared back, modern and effortless signature aesthetic, whilst paying homage to the ambiance of the arcade built in 1890-1892."

"The design celebrates a culmination of layered warm textures, feminine details and clean lines that evoke an inviting presence. The space is adorned with curated ceramic objects to display jewellery, arched upholstered seating and soft tonal elements contrasted with monolithic structures."
How has Viktoria & Woods' brand ethos been explored in the design?

This design took a highly considered approach to encapsulate the Viktoria & Woods design process, principles and sustainability values.  

Viktoria & Woods has been in my wardrobe for years and it's a brand I'll always come back to. The brand is timeless, pared back and modern; I wanted to create a space that truly reflected this whilst letting the product speak for itself.

What is your favourite design detail in the store?

I am really fond of the integrated seat in the point of sale counter. This design element was not only a practical choice due to the small footprint, but an opportunity to explore height, form and hero the stone.

Describe the inspiration for the colour palette and mood of the boutique.

The palette takes a neutral journey, highlighting tones from the stone in the central unit of the store. The tones are soft and muted allowing the product to be the hero.

The sophisticated lines of the space combined with the palette create a calm mood for the clientele. There is a lovely feeling of space and flow around the central counter with considered touch points throughout.


V&W The Strand Arcade is the thirteenth boutique in the Viktoria & Woods growing retail footprint.