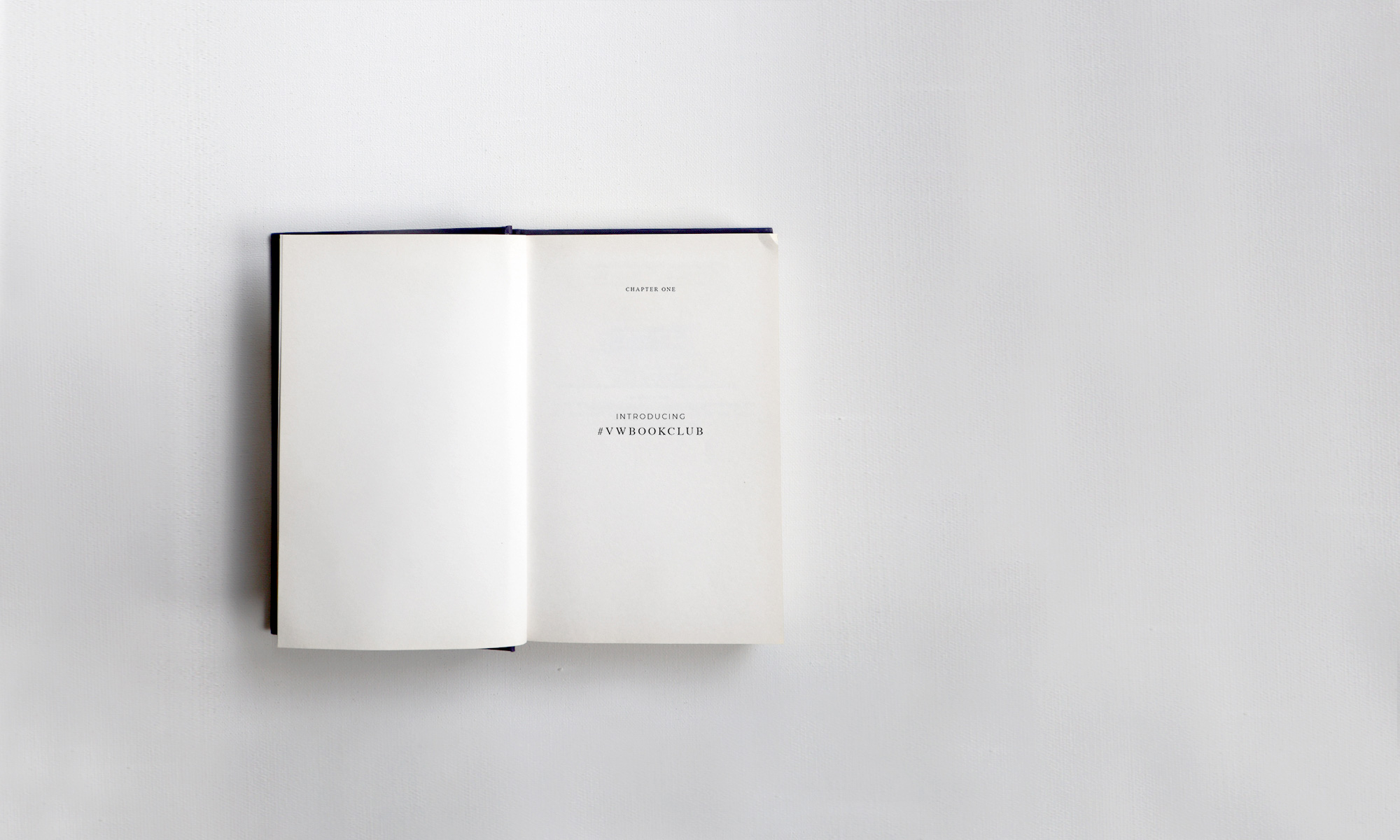 WELCOME TO
V&W BOOK CLUB
As the world finds itself hibernating, we rediscover a love for mid-afternoon reading. Here we share the books the V&W team can't put down.
We'd love to hear your recommendations via Instagram @viktoriaandwoods.
LOVE by Roddy Doyle
Recommended by Mande, V&W Sorrento
"After reading 'Normal People' recently, I'm hooked on novels set in the city of Dublin and this book did not disappoint. LOVE explores the childhood friendship of two middle age men who reconnect over a pint and reflect on their lives and their experiences of love and relationships. I loved the dialogue between the two men."
SYNOPSIS
One summer's evening, two men meet up in a Dublin restaurant.
Old friends, now married and with grown-up children, their lives have taken seemingly similar paths. But Joe has a secret he has to tell Davy, and Davy, a grief he wants to keep from Joe. Both are not the men they used to be.
Neither Davy nor Joe know what the night has in store, but as two pints turns to three, then five, and the men set out to revisit the haunts of their youth, the ghosts of Dublin entwine around them. Their first buoyant forays into adulthood, the pubs, the parties, broken hearts and bungled affairs, as well as the memories of what eventually drove them apart.
As the two friends try to reconcile their versions of the past over the course of one night, Love offers up a delightfully comic, yet moving portrait of the many forms love can take throughout our lives.
THE TESTAMENTS by Margaret Atwood
Recommended by Stefania, V&W design team
"Following the hype of The Handmaid's Tale TV series, I decided to start reading the book before watching the show. Being a bookworm, I believe the books are always better and this was no exception. From the first page I couldn't put it down. After finishing the first book, I picked up the sequel, The Testaments, and it didn't disappoint.
"The dystopian reality Margaret Atwood creates is gripping; so creatively interesting yet horribly unjust and backwards from today's society, yet it's set in the near future.
"I highly recommend reading The Testaments; from its insights into political views to the inner workings of a woman's mind as she navigates her totalitarian patriarchal society. This is a powerful book."
SYNOPSIS
Margaret Atwood's dystopian masterpiece, The Handmaid's Tale is a modern classic. Now she brings the iconic story to a dramatic conclusion in this riveting sequel.
More than fifteen years after the events of The Handmaid's Tale, the theocratic regime of the Republic of Gilead maintains its grip on power, but there are signs it is beginning to rot from within. At this crucial moment, the lives of three radically different women converge, with potentially explosive results.
As Atwood unfolds The Testaments, she opens the innermost workings of Gilead as each woman is forced to come to terms with who she is, and how far she will go for what she believes.
JUST KIDS by Patti Smith
Recommended by Taylor, V&W Marketing
"Initially, I was drawn to Patti Smith's memoir being a fan of her music. I was instantly intrigued by her tumultuous & unique journey as an artist in NYC during the late '60s and early '70s.
"She shares her early years in NYC, being poor, homeless at times, yet completely fuelled by her passion for writing & drawing. It captures the carefree spirit of that era in the city which housed so many great artists.
"As the story unfolds, you realise the book is an intense & unconventional love story with her partner of 20 years, Robert Mapplethorpe. Two dreamers high on the idea of making a name for themselves, whilst navigating the danger of poverty, untold sexuality & the seriousness of artistry in the 1970s. I couldn't put it down, it definitely captured the optimist in me."
SYNOPSIS
It was the summer Coltrane died, the summer of love and riots, and the summer when a chance encounter in Brooklyn led two young people on a path of art, devotion and initiation.
Patti Smith would evolve as a poet and performer, and Robert Mapplethorpe would direct his highly provocative style toward photography. Bound in innocence and enthusiasm, they traversed the city from Coney Island to 42nd Street, and eventually to the celebrated round table of Max's Kansas City, where the Andy Warhol contingent held court.
In 1969, the pair set up camp at the Hotel Chelsea and soon entered a community of the famous and infamous - the influential artists of the day and the colourful fringe. It was a time of heightened awareness, when the worlds of poetry, rock and roll, art, and sexual politics were colliding and exploding. In this millieu, two kids made a pact to take care of each other. Scrappy, romantic, committed to create, and fuelled by their mutual dreams and drives, they would provide for one another during the hungry years.
Just Kids begins as a love story and ends as an elegy. it serves as a salute to New York City during the late '60s and '70s and to its rich and poor, its hustlers and hellions. A true fable, it is a portrait of two young artists' ascent, a prelude to fame.
THE POWER OF ONE by Eckhart Tolle
Recommended by Emma, V&W Paddington
"I'm reading The Power Of Now. It's relevant now more than ever with all of the craziness that's happening. It's a great time to ground yourself in the moment, focus on what you can control and what's important to you. Realise deeply that the present moment is all you have. Make the now the primary focus of your life."
SYNOPSIS
Eckhart Tolle is emerging as one of today's most inspiring teachers. In The Power Of Now the author describes his transition from despair to self-realisation soon after his 29th birthday.
Tolle took another ten years to understand this transformation, during which time he evolved a philosophy that has parallels in Buddhism, relaxation techniques, and meditation theory, but is also eminently practical.
In The Power Of Now he shows readers how to recognise themselves as the creators of their own pain and how to have a pain-free existence by living fully in the present. Accessing the deepest self, the true self can be learned, he says, by freeing ourselves from conflicting unreasonable demands of the mind and living present, fully and intensly, in the now.
WHY WE SLEEP by Matthew Walker
Recommended by Megan, V&W eCommerce
"With the spike in cold weather recently I've rediscovered the comfort of curling up with a book. I'm currently reading Why We Sleep by Matthew Walker.
This book is an important reminder of how important a good night's sleep is and the long term effects this has on your overall mental and physical health."
SYNOPSIS
Sleep enhances our ability to learn, memorize, and make logical decisions. It recalibrates our emotions, restocks our immune system, fine-tunes our metabolism, and regulates our appetite. Lack of sleep is associated with higher rates of depression, anxiety, immune system failure, stroke, heart failure, cancer, dementia, skin problems, and overeating.
Sleep is one of the most important but least understood aspects of our life, wellness, and longevity. Until very recently, science had no answer to the question of why we sleep, or what good it served, or why we suffer such devastating health consequences when we don't sleep. Compared to the other basic drives in life - eating, drinking, and reproducing - the purpose of sleep remained elusive.
SHE SAID by Jodi Kantor & Megan Twohey
Recommended by Margie Woods
"I'm currently reading SHE SAID, an investigative story told by two New York Times journalists who broke the story on Harvey Weinstein. Their work on bringing Weinstein to justice and liberating so many women was one of the catalysts to the #metoo movement. It's an incredible story of corruption, payoffs, harassment and silencing. Every woman and man should read this."
SYNOPSIS
For many years, reporters had tried to get to the truth about Harvey Weinstein's treatment of women. Rumors of wrongdoing had long circulated. But in 2017, when Jodi Kantor and Megan Twohey began their investigation into the prominent Hollywood producer for the New York Times, his name was still synonymous with power.
During months of confidential interviews with top actresses, former Weinstein employees, and other sources, many disturbing and long-buried allegations were unearthed, and a web of onerous secret payouts and nondisclosure agreements was revealed. These shadowy settlements had long been used to hide sexual harassment and abuse, but with a breakthrough reporting technique Kantor and Twohey helped to expose it. But Weinstein had evaded scrutiny in the past, and he was not going down without a fight; he employed a team of high-profile lawyers, private investigators, and other allies to thwart the investigation. When Kantor and Twohey were finally able to convince some sources to go on the record, a dramatic final showdown between Weinstein and the New York Times was set in motion.


Nothing could have prepared Kantor and Twohey for what followed the publication of their initial Weinstein story on October 5, 2017. Within days, a veritable Pandora's box of sexual harassment and abuse was opened. Women all over the world came forward with their own traumatic stories.
Over the next twelve months, hundreds of men from every walk of life and industry were outed following allegations of wrongdoing. But did too much change—or not enough? Those questions hung in the air months later as Brett Kavanaugh was nominated to the Supreme Court, and Christine Blasey Ford came forward to testify that he had assaulted her decades earlier. Kantor and Twohey, who had unique access to Ford and her team, bring to light the odyssey that led her to come forward, the overwhelming forces that came to bear on her, and what happened after she shared her allegation with the world.

In the tradition of great investigative journalism, She Said tells a thrilling story about the power of truth, with shocking new information from hidden sources. Kantor and Twohey describe not only the consequences of their reporting for the #MeToo movement, but the inspiring and affecting journeys of the women who spoke up—for the sake of other women, for future generations, and for themselves.