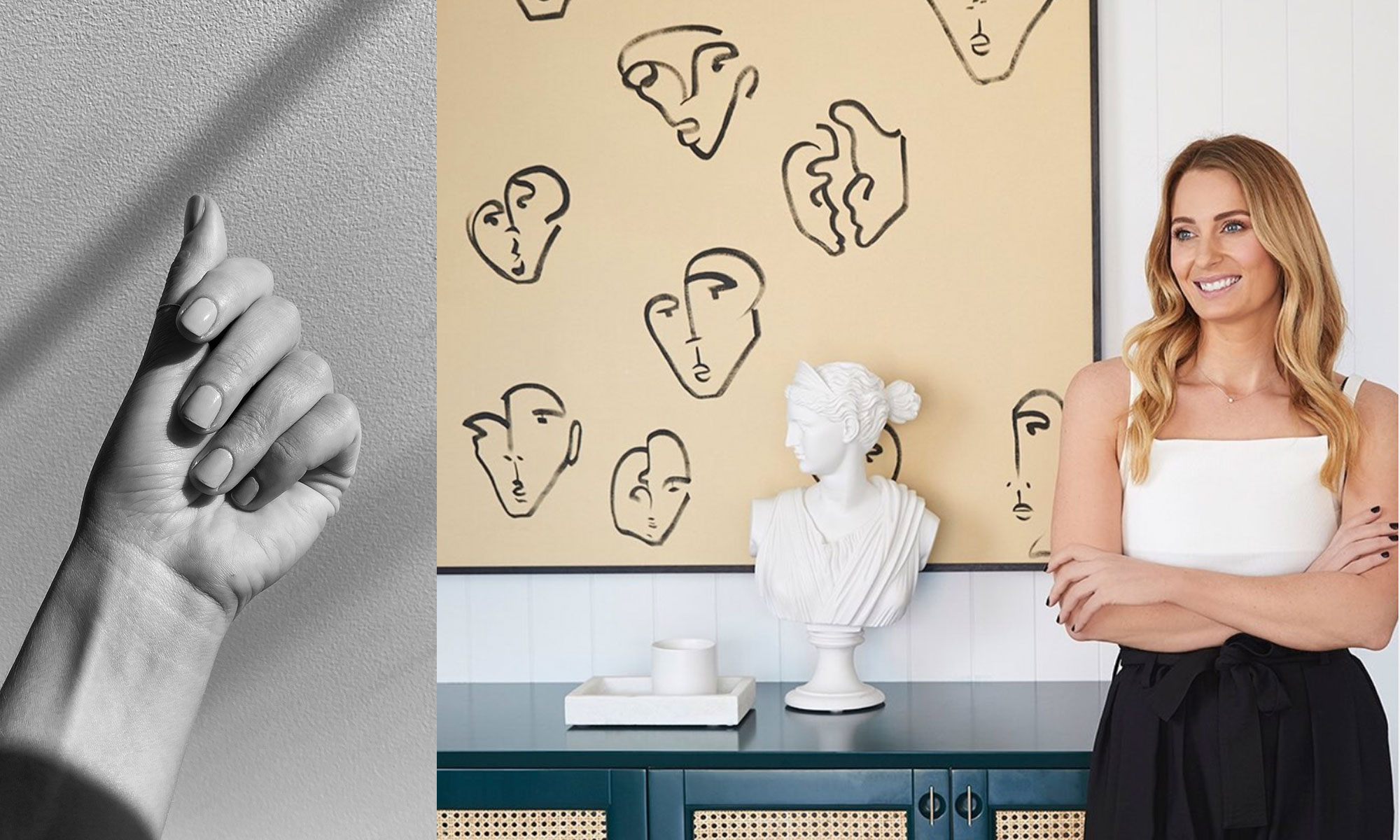 #INSIDEWITHVW
DIY PROFESSIONAL MANICURE
In collaboration with The Parlour Room
Natalie Papadopoulos founded The Parlour Room in 2012. Located in Sydney's coastal suburb of Clovelly, the refined salon is known for its excellent manicures, perfect brows, beauty services and high profile clientele.
Our V&W Sydney team are devotees of this elegant salon and we are excited to be collaborating with Nat for our #InsidewithVW series as she shows us how to achieve a professional manicure at home.
STEP ONE
Remove any old polish. Trim your nails using a nail clipper. Try and trim each nail to the same length. This will make shaping them a lot easier.
STEP TWO
Shape your nails with a nail file. Almond or oval shape gives the illusion of a linger nail, I think a square or square/oval nail is easier to achieve at home. Start filing from the edges and move the file around to the tip of the nail.
STEP THREE
Tidy the cuticles. Use a cuticle softener on each nail before gently pushing the cuticles back using a cuticle stick. Once done, wipe nails to remove the oil.
If you have any loose skin you can clip with cuticle clippers but be careful not to overdo it.
STEP FOUR
Buff your nails. This creates an even surface for your nail polish to adhere to. Make sure to only buff in one direction.
STEP FIVE
Apply the base coat. This protects your nails and will ensure your manicure lasts longer.
STEP SIX
Apply the polish. This can be any colour of your choice. Apply the polish towards the base of the nail and softly push it towards the cuticle to ensure you have a neat edge and then bring it up to the tip of the nail.
If you're not confident in your polish skills, choose a neutral colour which will hide any flaws.
Once you've finished the first coat on both hands, do a second coat to ensure an even colour. Give your polish a few minutes to dry.
STEP SEVEN
Apply top coat. This seals your manicure, helps to prevent chips and adds a glossy finish.
Drying tips: use quick dry drops or a blast with a hair dryer.
STEP EIGHT
Finish the manicure with a cuticle oil. This hydrates the nails and cuticles to help prevent any dry, cracked skin around the nail. Nourished cuticles will ensure your manicure looks fresh for longer.