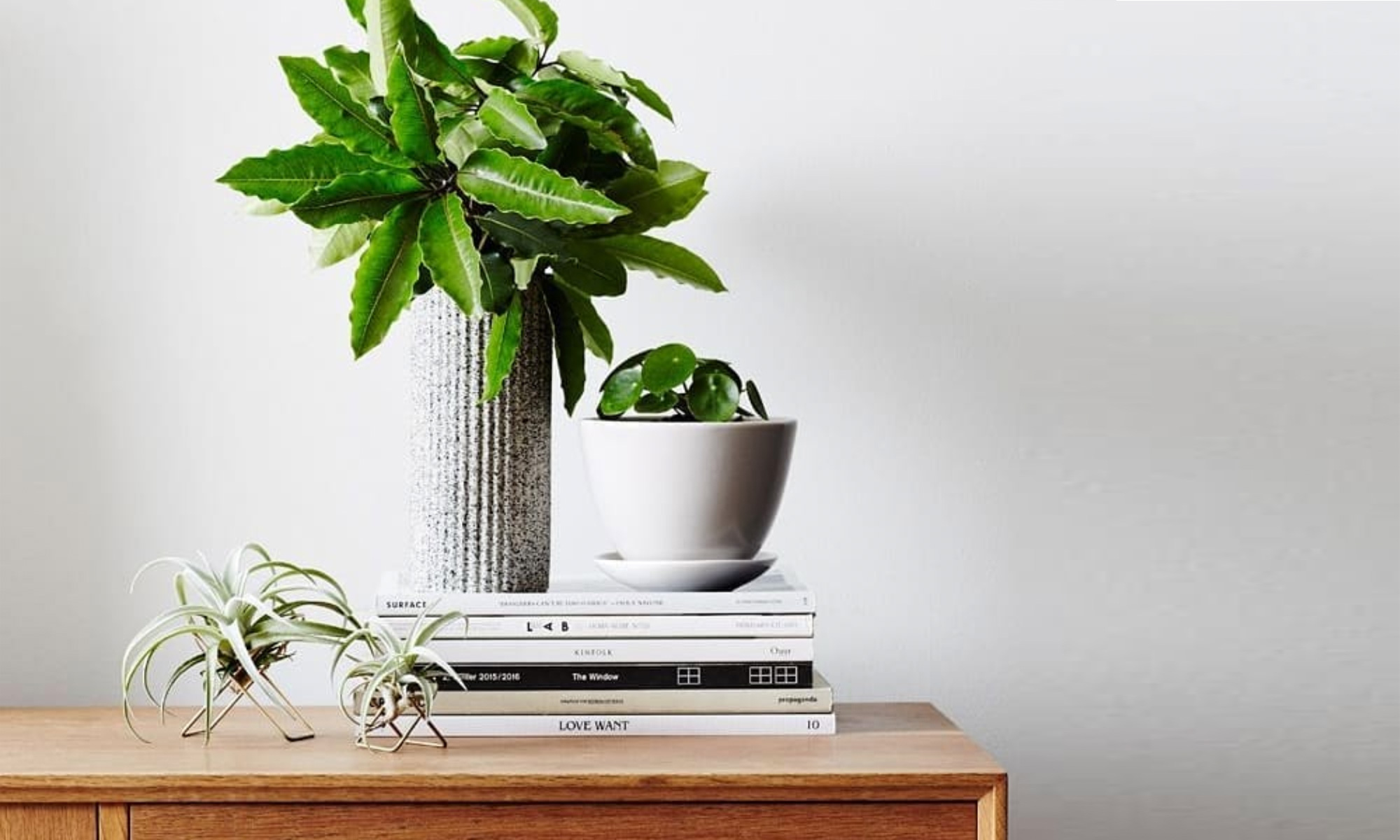 #INSIDEWITHVW
CREATING A GREEN VIGNETTE
Ivy Muse is a botanical emporium based locally to our V&W Armadale boutique. We are in constant awe of their exquisite greenery styling and the role they have played in the greenery movement here in Melbourne.
Co-founders Jacqui Vidal and Alana Langan are passionate about wellness and the myriad life-enhancing benefits of indoor plants.
Here Alana shares how to create three variations of a green vignette shelf display to welcome greenery throughout your home.
WHAT IS A GREEN VIGNETTE?
A vignette is a grouping of things to create a display. The term 'vignette' is often used in interior styling. A green vignette incorporates plants and greenery into the styling display.
This type of display can help to create a destination in a room, whether it's a bookshelf, windowsill or side table, a vignette is a lovely focal point.
Adding greenery to a room not only helps to clean the air, plants are proven to decrease stress and enhance wellbeing, whilst caring for them also enhances your creativity.
VIGNETTE ONE | A TOUCH OF GREEN
This display adds a subtle touch of greenery while still maintaining a functional space.
Artwork, lamps, coffee table books, ornamental dishes, candles and perfumes are great styling tools for creating this type of vignette. Here, the painting rested against the wall creates the focal point for the display. This is then complemented by the form and texture of the lamp.
Stacking a couple of coffee table books or novels helps to add some height and create a destination for your plant. Choose books with spines that work back with the colour scheme in the room.
The shape of the foliage and the design of the pot itself will add the finishing touch to your vignette.
TIP: If the pot has a hole in the base, make sure to place a saucer underneath to prevent excess water leaking out of the base when you water it.
VIGNETTE TWO | MEDIUM COVERAGE
This display incorporates several plants yet still maintains a functional space for your use.
Placing a medium size pot plant with some height creates the focal point. Offsetting this from centre allows for a more creative display and provides more space to place some everyday items. This larger plant is balanced with a small plant set next to it. Using different shape and coloured pots helps to add interest.
To balance the vignette, a flowing vine that creates drape and falls down from the shelf is placed at the other end of the display.
This leaves the centre of the shelf free as a functional space. The items you choose to place in this space are completely up to you. Suggestions include a book, a journal, reading glasses, a coffee cup, a jewellery dish or hand cream. Whatever your selection, how you choose to stack and layer these actually becomes part of the display itself.
VIGNETTE THREE | FULL JUNGLE
This display delivers maximum impact with layers of luscious greenery.
Selecting plants with varying heights, leaf shapes, colours and pots creates a creative vignette for an impressive focial point.
Begin with the largest plant and place it off-centre. Then work down from here to create a triangle as the other plants cascade around it.
You can also incorporate your plant accessories in the display to make caring for your plants more convenient. There are some stylish watering cans and plant misters that add beautiful angles and shapes to the vignette.
CARING FOR YOUR INDOOR PLANTS
This will depend on your selected varietes but do the research and choose plants that best suit the natural light available in your home.
Some plants bask in direct sunlight next to a window while others are better suited to well lit spaces or warm, moist environments, such as the bathroom.
Your local botanical emporium or garden store will be able to help you select a variety suited to your home.