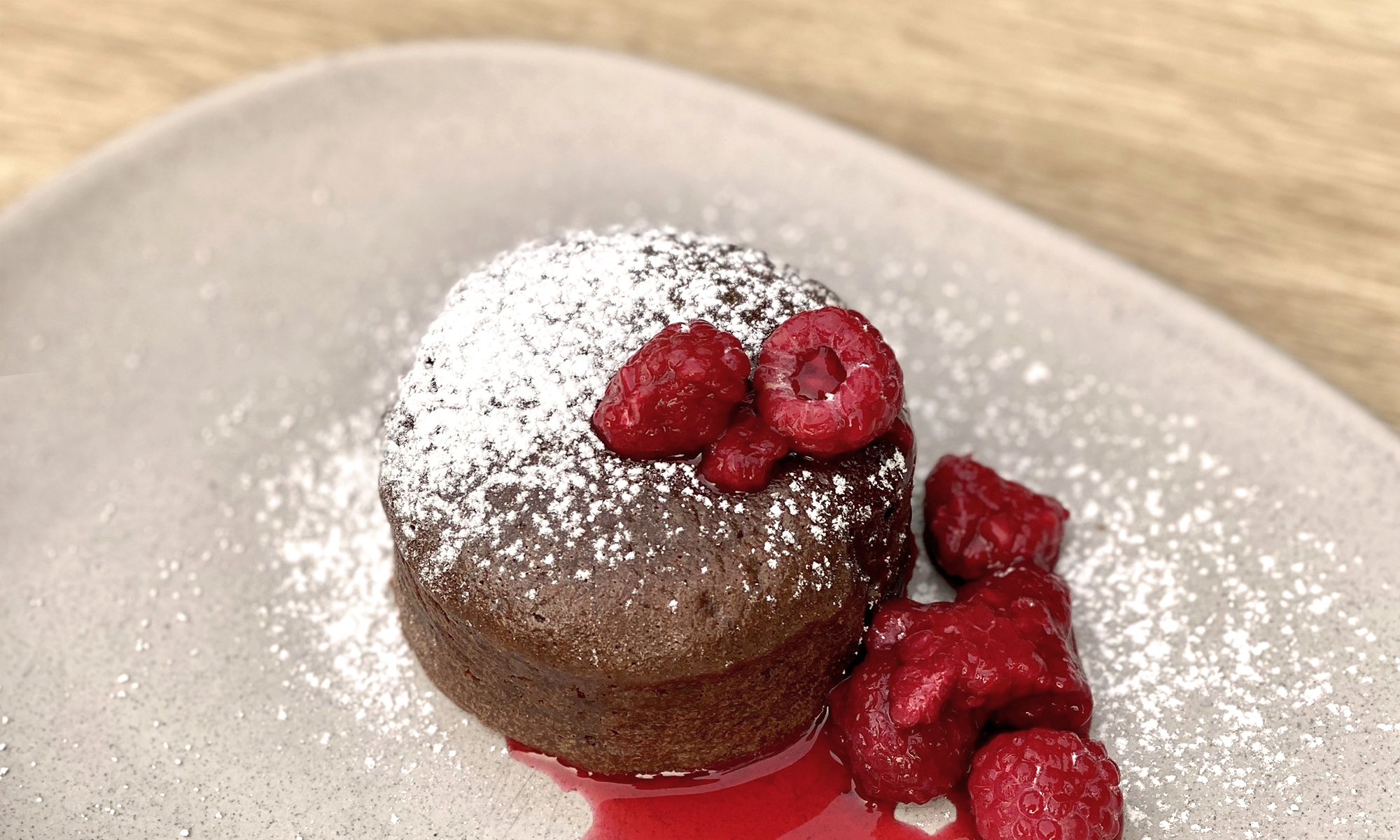 HOW TO
Make a chocolate moelleux
With Tim Clark, Creative Director of CACAO Melbourne.
Tim is a close friend of Margie Woods and the chocolate conoisseur behind our in-store treats. Every piece of CACAO chocolate is handmade in Melbourne.
"This is one of my favourite desserts, something I make at home for the family and they absolutely love it"
- Tim Clark
INGREDIENTS
125g dark chocolate
110g unsalted butter
4 whole eggs
130g castor sugar
50g plain flour
METHOD
1. Set oven to 190oC
2. Melt chocolate pieces with butter in microwave for 30 seconds. Remove and stir. Return to microwave for another 30 seconds, then stir to combine.
Note: to avoid burning the chocolate, make sure to stir every 30 seconds.
3. Combine eggs and castor sugar in a bowl and whisk for 2-3 minutes. You can do this by hand or using a kitchenaid.
4. Pour the chocolate into the egg mixture and gently fold to combine.
5. Sift in the flour and gently fold in to keep the air in the mixture.
6. Cut baking paper into 5cmx50cm length, enough for 4-5 metal egg rings. Roll up the baking paper into cylinders and place inside each egg ring so that the paper stands tall of the rings.
7. Using a small jug (for more control), pour the mixture evenly between the egg rings.
8. Place in the refrigerator for 2 hours.
9. Cook in the oven for 9-10 minutes. The cakes should be soft to touch on the top. Gently transfer each cake to its serving plate. Remove the egg rings, careful they will be hot. Carefully unwind the baking paper from around the cakes.
TO SERVE
Dust with icing sugar and serve with fresh or cooked raspberries. Ice cream and cream are also delicious accompaniments.
Devour immediately.
@MIVIOLETA